8. Is the color of that water for real?
Hello, beautiful ocean! The view from the top of Kuli'ou'ou is epic – especially on a clear, sunny day. Get ready for sweeping views of the Windward side of the island where you'll see popular landmarks like Koko Head, Rabbit Island, and the Mokulua Islands.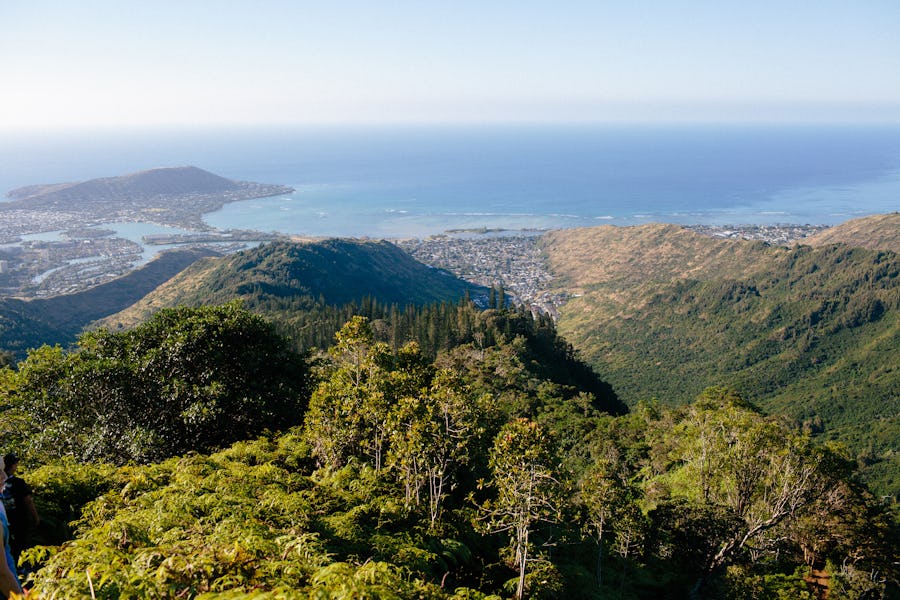 Photo: Shauna Simons
9. Oahu is obviously the best Hawaiian Island.
Well, we could have told you that.
10. Did someone say shave ice?
After an impressive hike like Kuli'ou'ou, there's nothing better than cooling off with a shave ice. So get off that mountain and head just down the road to Uncle Clay's House of Pure Aloha or Waiola Shave Ice – both equally delicious and the perfect way to reenergize for you next Oahu adventure.