4. Wait, where am I?
The diversity of this trail is one of the reasons we love it so much. You'll experience a lush jungle, woodsy forest, open ridgeline, and more. The change in scenery will undoubtedly both excite your senses and make you question whether or not you're still in Hawaii.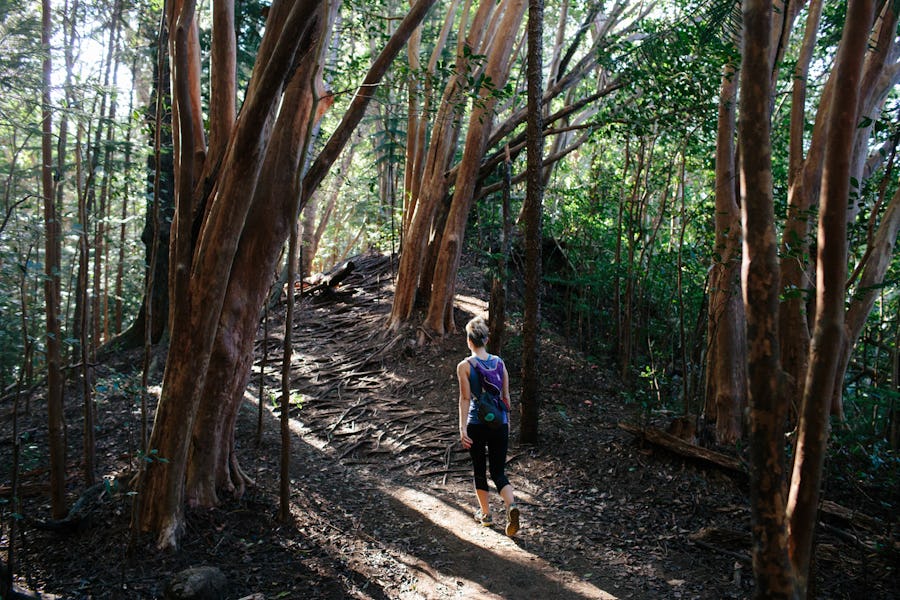 Photo: Shauna Simons
5. Why didn't I bring my camping gear?
There are some fun camping areas along this trail that are typically occupied on the weekend by youth clubs, hiking groups, and other adventurous souls. If you're the type who gets FOMO* easily, plan ahead, grab a permit, and pack your tent.
*Fear of Missing Out
6. 376 steps – let's do this!
Just when you think you're almost to the summit is right about the time you'll be met by a never-ending set of stairs. The good news is, you are actually almost there. Plus, this section of the trail is incredibly beautiful and gives you a small preview of the picturesque view that's to come.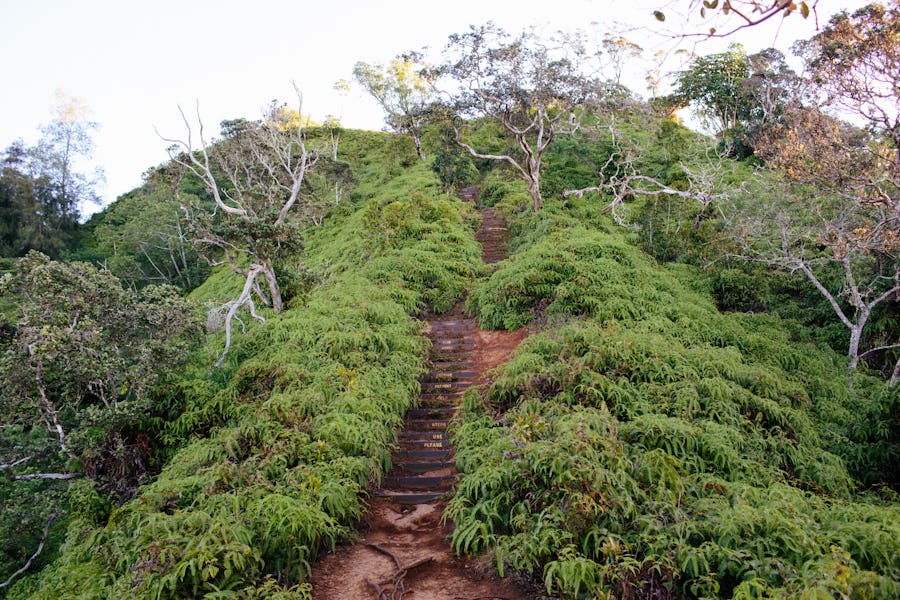 Photo: Shauna Simons
7. No, I can't do it.
We get it; these steps are endless. Pause and "enjoy the view" if you need to. Otherwise, just take your time and feel the burn!