Hit the trail, then head to the beach.
Oahu is home to some of the most scenic landscapes in Hawaii and offers a variety of hiking trails to enjoy. My husband and I have lived on this island for over four years and Kuli'ou'ou Ridge Trail is one of our favorite weekend treks. At five miles round trip, Kuli'ou'ou is the perfect excursion if you want a bit of a challenge with a big payoff. We've conquered this trail so many times that we can even guess the thoughts that will be running through your head as you set off to tackle the mountain for yourself…
1. I'm hiking in paradise.
A few minutes down the trail and you'll be hit with the realization that you are hiking through a jungle, and that realization will feel a lot like humidity. Double check to make sure that you brought enough water, then breathe in that muggy air and get ready to sweat.
2. Another switchback?
Kuli'ou'ou is known for its relentless switchbacks. Even though the temptation will be real and opportunities endless, avoid veering from the path to take shortcuts. Not only does this damage native wildlife, it increases your chances of getting lost, or accidentally targeted by hunters.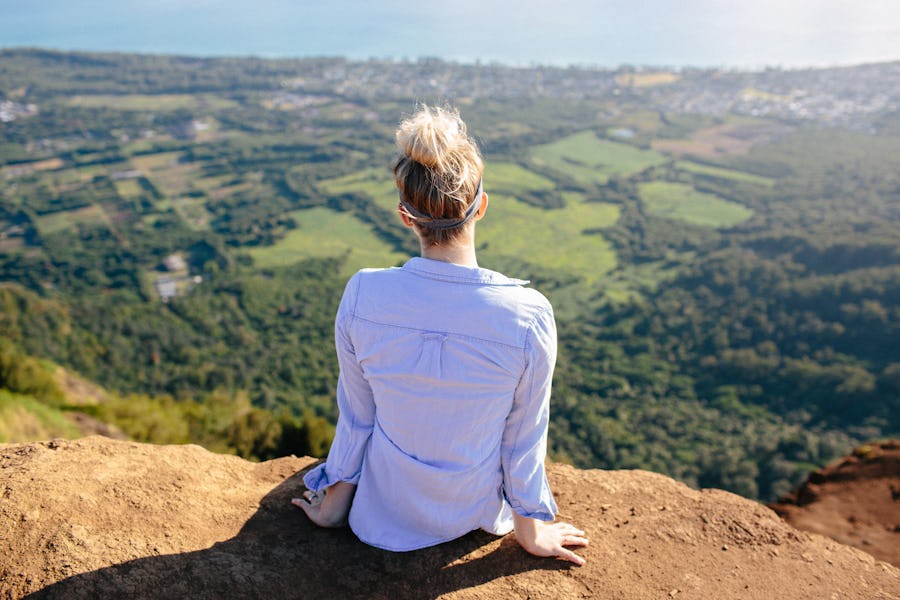 Photo: Shauna Simons
3. I can and I must stop at every scenic point.
As you hike, you'll find a few great opportunities to peek out over the valley, city, and ocean. Do stop to "enjoy the view" (which everyone knows is code for "catch your breath"), but remember that an even better one is waiting for you at the top.